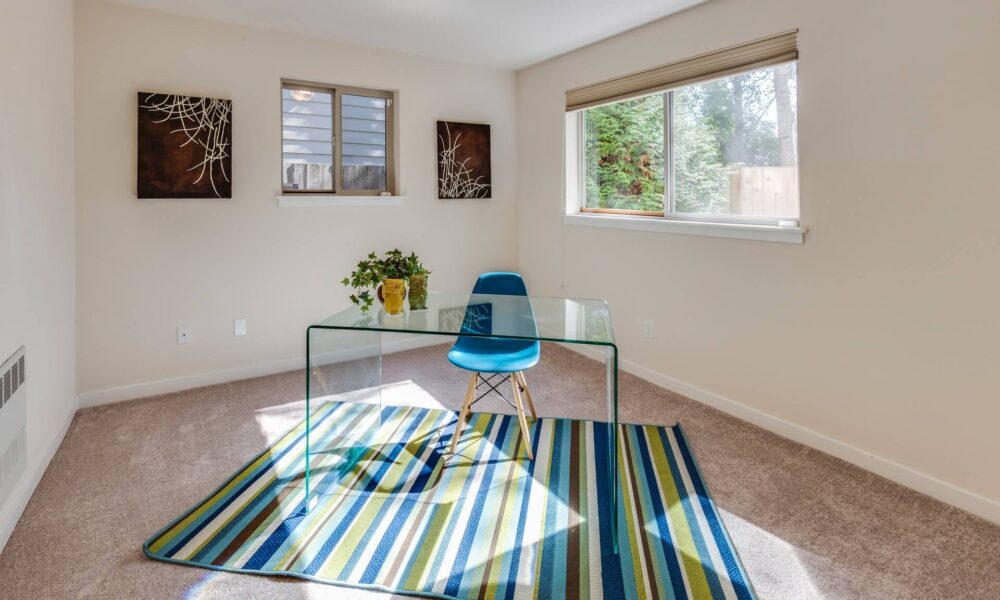 Acrylic lucite kitchen and dining tables and chairs have gained a reputation for being sophisticated, modern, and decorative. With an unparalleled visual appeal, these pieces of furniture stand out in every kitchen or dining, regardless of the decor.
That said, one question most people who have opted for acrylic tables and chairs in their kitchen or dining room often ask is, "how do I clean them If you've recently gotten a clear acrylic dining set and you're wondering how to maintain that transparent sheen for a long time, you're not alone. Fortunately, that's what this article will help you solve. Read on to the end to discover how to keep your lucite kitchen & dining furniture perfectly spotless.
How Not to Clean Your Acrylic and Lucite Tables and Chairs
Before showing you how to keep dirt away from acrylic dining tables and chairs, let's talk about what you shouldn't do. Here are some of the things you should avoid whenever you're cleaning your home's acrylic furniture:
Don't Use a Glass Cleaner
Because acrylic looks like glass, most people use a glass surface cleaner to clean their lucite kitchen chairs. However, acrylic is made from transparent thermoplastic and not glass; using a glass cleaner may ruin the sheen and make it look cloudy. You should also avoid using any cleaner with ammonia, as it could have a similar effect.
Don't Use a Dirty Cleaning Cloth
Using a dirty cleaning cloth on your white acrylic dining table could lead to scratches on the surface because the fabric may have abrasive particles.
Cleaning Your Acrylic Kitchen and Dining Tables and Chairs 101: What You'll Need
The first step to properly cleaning your acrylic kitchen & dining furniture is to get suitable materials. The wrong tools could permanently ruin your lucite tables and chairs. That said, to clean your acrylic dining tables, you'll need:
Dishwashing liquid
Plastic cleaner
Novus 7100 Plastic Polish Kit
Microfiber cloth
Hairdryer
Bucket
Ensure you get a non-abrasive and highly absorbent microfiber cloth for your lucite kitchen tables and chairs, particularly one made from ultra-fine fibers. It would be best also to get a plastic cleaner made specifically for acrylic, such as Brillianize.
How to Clean Your Acrylic Kitchen and Dining Tables and Chairs Get the Right Materials
As we said earlier, the first and most vital step in cleaning your lucite kitchen & dining furniture is getting the proper materials. Using the wrong tools for your acrylic furniture could lead to permanent damage. As such, ensure you get only what's recommended, such as a plastic cleaning solution meant for acrylic and clean microfiber cloth. Avoid the temptation to use glass cleaners for acrylic or any cleaning cloth you find lying around the house.
Get Rid of Dust
While they may not seem like it, dust particles can cause scratches on the surface of your lucite dining tables and chairs. To avoid this, only use a damp microfiber cloth to remove dust from your acrylic dining furniture. Don't use any lint-producing material, such as cotton, to wipe the surface of your acrylic kitchen chairs.
You could also use a hairdryer to remove dust particles from the surface of your lucite kitchen and dining tables. However, ensure you set the dryer at cool air and hold it 45 degrees from the furniture's surface.
Wipe Off Fingerprints
Fingerprint stains are pretty common on lucite furniture. However, you can remove these blemishes using warm water and a dishwashing liquid. Pour some drops of the dishwashing liquid into a gallon of warm water, and dip a microfiber cloth into the solution. Squeeze the fabric till the excess water goes out and the material is damp.
Next, wipe the entire surface of the table or chair. Once you're done, allow the lucite table or chair to air-dry. You'll typically not need to rinse the furniture piece unless there's too much soap on it. You could also choose to use the plastic cleaner to get rid of fingerprint stains; however, ensure you follow the directions on the label.
Remove Scratches
Scratches are, perhaps, the most severe kind of damage on acrylic furniture. However, they're not so terrible that you can't get rid of them. To remove scratches from your lucite dining tables and chairs, get a specialized lucite furniture cleaner kit, such as the Novus 7100 Plastic Polish Kit. It's an effective solution for getting rid of scratches on your furniture's surface, regardless of how deep they are. That said, ensure you follow the instructions on the label for maximum results.
Tips for Maintaining Your Acrylic and Lucite Furniture
Cleaning your acrylic furniture regularly isn't the only way to maintain its glossy sheen. You can also adopt some best practices to ensure your lucite kitchen and dining tables and chairs stay perfect for a long time. Here are some of them:
While cleaning the surface, ensure you're as gentle as possible. Do not scrub.
Avoid sliding items, such as dishware, on the furniture's surface. Lift and place objects carefully.
If metal objects are on top of the tables or chairs, ensure they're placed on protective pads to prevent scratches.
Cover acrylic furniture with a bedsheet or dust cover whenever you're storing them. Please keep them in a climate-controlled area, as well.
Ensure you don't expose acrylic tables or chairs to harsh temperature or UV rays, as this could damage some cheaper pieces.
How Often Should You Clean Your Acrylic Furniture
Acrylic furniture pieces, such as the clear chairs at clearhome design, require weekly cleaning to prevent dust accumulation. If you notice a scratch on the surface, get rid of it immediately using the suitable materials before it gets deeper.
Conclusion
Acrylic and lucite tables and chairs are a unique blend of sophisticated and simple. However, these delicate, decorative furniture pieces require extra care and maintenance to prevent permanent damage. With the tips in this article, you can keep your acrylic and lucite tables and chairs looking as perfect as the day you first got them.
Also read about:
Gorge Walking In Wales All You Need To Know
5 Reasons You May Be Entitled to Financial Compensation After Your Accident
Things You Should Know About Period Hygiene